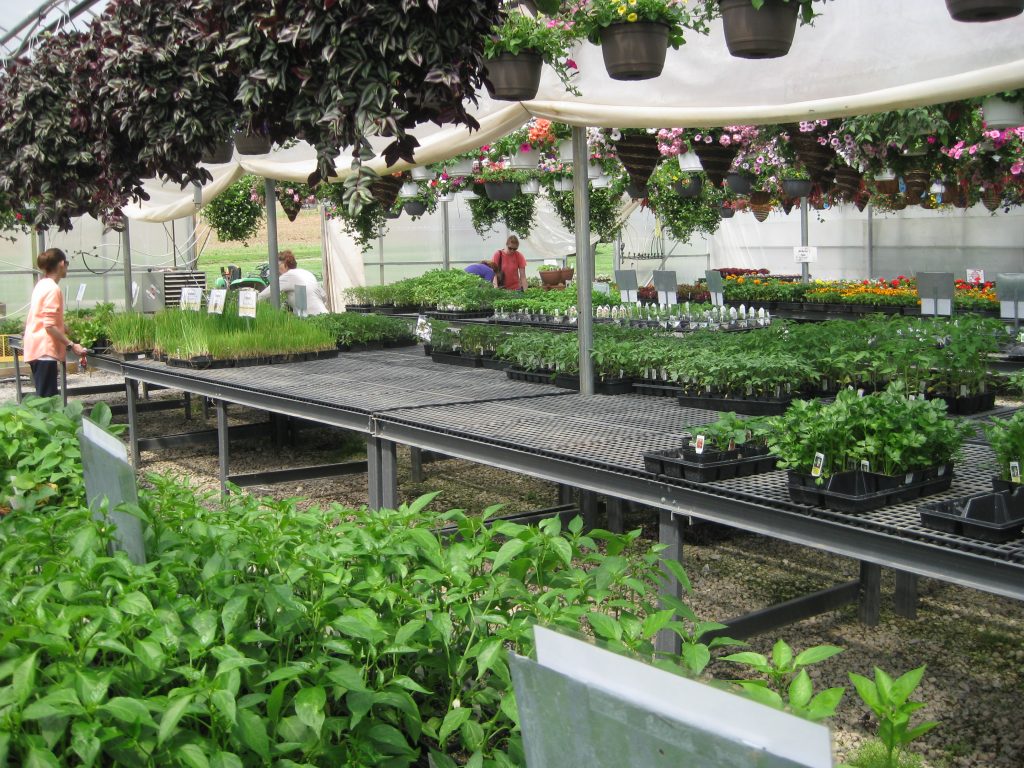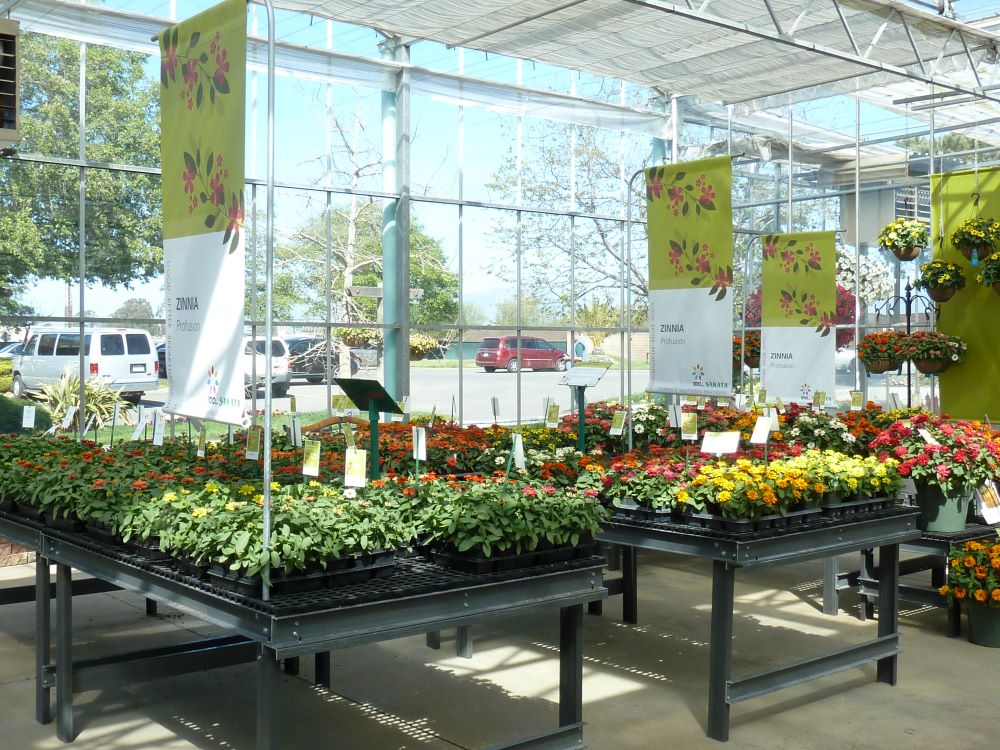 For over 20 years, A-V Lifetime Greenhouse Benches have been the choice of discerning garden centers, institutions, and growers. Produced at Agri of Virginia, Inc. in Broadway, VA, A-V Lifetime Greenhouse Benches provide outstanding value and easy day-to-day operation. A-V Lifetime Greenhouse Benches are available in several configurations, including stationary, rolling, and multi-tier display designs.
Fiberglass frame and leg components will not rust, rot, twist, or warp, and provide very long life. Fiberglass is very strong and has a superior weight to strength factor allowing for easy movement and rearrangement of bench layouts.
The polypropylene bench tops come in two sizes, 18" x 36" and 24" x 48", and are UV protected for long life. A-V Plastic Bench Tops include a unique built-in connector tab system that holds the bench tops together and provides a smooth, continuous surface for easy movement of trays and pots. A-V Plastic Bench Tops may be purchased separately for use on any type frame.
For more information, click on the "Bench Systems" tab at the top of the page.
Agri of Virginia
P.O. Box 336
401 Broadway Avenue
Broadway, VA 22815 USA
(540) 896-7074 Agri of VA
(540) 896-6378 A-V Int'l
(800) 328-6378 Toll Free
(540) 896-7079 Fax
Email: info@A-Vinternational.com